About Will Jenkyns Voices – British Voiceover Artist
We produce high quality voice recordings for a range of promotional work; corporate, narration, commercial and audiobooks. We use the best equipment available (e.g. Neumann mics).
We encourage others to use their voice to deliver a more positive result. Leveraging new ways of using technology to deliver this, and building real relationships both through partnerships and dialogue.
How do you sound to your customers? We specialise in coaching voices, from staff on the front desk to the CEO, aiming for a clear message delivery, to increase customer confidence in you and your products.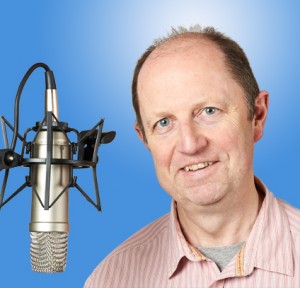 How can we help your business
Voiceovers – Radio Presentation – Documentary narration – Voice coaching – that's what I do now, but previously I ran the London Olympics 2012 Live Site network, bringing the games to audiences in UK cities – the games were played out in this way to 8.5 million people. Designed and sustained the technology that would deliver this momentous event reliably via 25 sq m LED screens in UK cities. Project value: £11.5m – Joint BBC / LOCOG venture
Sony Gold Radio award for BBC coverage of the reporting of the plight of the public during one natural near-disaster – the York Floods.
Public Presentation and voice coaching. Devised and delivered health and safety training courses and held management positions within BBC – over a 28 year period. International trade negotiations/procurement. Oh, and I am also known to present radio programmes.!